John N. Skiba, Esq.

Attorney at Law

The Consumer Warrior Project

| Bankruptcy and Insolvency |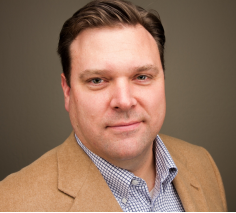 Over the years I have counseled with more than ten thousand families about their finances and the stress that accompanies overwhelming debt. And while many of the issues facing families in debt are the same, each family is different in what type of solution will solve their debt problems. I am a bankruptcy attorney who doesn't believe that bankruptcy is always the best option. In fact, in some cases, it might cause you more harm than good. I take the time to meet with each client, learn about your situation, evaluate your case, and help you decide what the best path to becoming debt-free will best suit your family's needs.

John N. Skiba, Esq.
Attorney at Law
The Consumer Warrior Project
1640 South Stapley Drive, Suite 127 | Mesa, Arizona 85204
| Bankruptcy and Insolvency |