Tyler Murray

senior partner

Murray & McCarthy Law Firm

| Estate and Probate | Taxation |
Tyler Murray is a partner and founding member of Murray & McCarthy Law Firm in Denver, Colorado and practices in the areas of estate planning, tax, business, and elder law. Mr. Murray received his Masters in Taxation from the University of Denver, and his law degree from Florida Coastal School of Law. Mr. Murray focuses his practice on tax law, assisting clients in reducing assessments owed, and planning to keep assessments down in future. Mr. Murray uses his knowledge of tax law to assist in business planning and structuring, and estate planning. Mr. Murray is a former Chair, Vice Chair, and Treasurer of the Tax Law Section of the Colorado Bar Association. He currently serves as the liaison the Real Estate Section's Executive Council. Mr. Murray served two years as a board member for the Executive Council of the Colorado Bar Association. Mr. Murray has won the prestigious designation of Super Lawyers, Rising Star, in 2016, 2017, and 2018.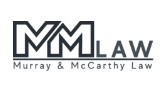 Tyler Murray
senior partner
Murray & McCarthy Law Firm
3570 E. 12th Avenue Suite 100 Denver, CO 80206
| Estate and Probate | Taxation |