Tripp Wiles

Attorney and Mediator

Wiles Law Firm, LLC

| Estate and Probate |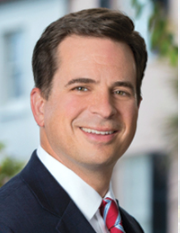 Tripp was born in Charleston, South Carolina. He graduated from The Citadel with a B.A. in Political Science and holds a M.A. from Hawaii Pacific University in Diplomacy and Military Studies. Tripp earned his Juris Doctorate from the University of Memphis Cecil C. Humphreys School of Law. He is a former Army officer and served in Germany and Macedonia. He is a former research analyst for both the U.S. Army Central Identification Laboratory-Hawaii and the Defense POW/Missing Personnel Office. Tripp is the author of the book Forgotten Raiders of'42. In December 2013, Tripp was appointed by Governor Nikki R. Haley to serve on the Charleston County School Board and was later elected for another term. Over the past decade Tripp has assisted hundreds of individuals in protecting their families and preserving their legacies through customized estate plans. Tripp enjoys spending time with his wife and their three children.
Tripp Wiles
Attorney and Mediator
Wiles Law Firm, LLC
852 Lowcountry Blvd., Suite 101, Mount Pleasant, SC 29464