Thomas J. Jerla

Esq.
Whittel & Melton, LLC
| Criminal | Medical Malpractice | Personal Injury |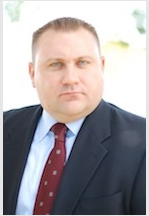 Mr. Jerla joined the firm in December of 2012. He currently focuses his practice on personal injury (including but not limited to automobile accidents, premises liability, negligent security, medical malpractice and wrongful death) as well as select criminal defense matters. Prior to joining the firm, Mr. Jerla spent more than five years defending insurance companies, individuals and businesses in personal injury, first-party and third-party insurance claims and general commercial matters including matters involving claims for breach of contract against condominiums and homeowners associations, claims for professional and executive liability against realtor and officers and directors of condominiums and homeowners associations, and construction litigation.
Thomas J. Jerla
Esq.
Whittel & Melton, LLC
3700 Airport Rd, #401 Boca Raton, Florida 33431
| Criminal | Medical Malpractice | Personal Injury |