Sarah Elizabeth Hovland

attorney

Washington Family Law Group, PLLC

| Divorce | Family |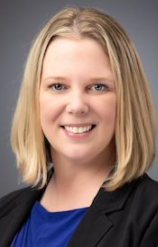 Sarah is a person (who happens to also be an attorney) fueled by compassion, curiosity, and the desire to see justice prevail. She started her path towards the legal profession at age 7 when she negotiated her first deal: to stay up past her bedtime. She did not win. Several decades later, she applied this and many other life lessons to the practice of law. In her spare time, you can find Sarah at the local dog park trying and failing to get her dog to fetch a tennis ball, playing on the water, listening to music, travelling around this beautiful state of ours, and sleeping.
Sarah Elizabeth Hovland
attorney
Washington Family Law Group, PLLC
10700 Meridian Ave N #107 Seattle, Washington 98133