Richard M Guarnieri

Partner

TrueGuarnieriAyerLLP

| Civil Litigation | Divorce | Family | Personal Injury |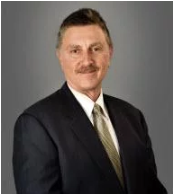 Richard M. Guarnieri was born in Chicago, Illinois as the second oldest of nine brothers and sisters, three of which have become lawyers as well. When Richard was still a child, his family moved to Frankfort, Kentucky where he was raised and attended Good Shepherd Catholic School and then Franklin County Public Schools until his graduation from Franklin County High School. Throughout his life, he has attended church with his family at Good Shepherd Catholic Church in Frankfort, Kentucky. In high school, Richard was very active in sports, especially baseball where he continued to play at Centre College. While at Centre College, he was a member of the Beta Theta Pi fraternity and played Varsity Baseball throughout his four years in college.
Richard M Guarnieri
Partner
TrueGuarnieriAyerLLP
124 Clinton St Frankfort, KY 40601
| Civil Litigation | Divorce | Family | Personal Injury |