R. Stephen Coonrod

Partner

McConnaughhay, Coonrod, Pope, Weaver & Stern, P.A

| Civil Litigation |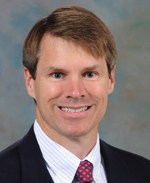 Steve Coonrod is certified by The Florida Bar Board of Legal Specialization and Education as a specialist in workers' compensation law and focuses on workers' compensation defense and litigation management. He is the Litigation Manager for The Florida Workers' Compensation Joint Underwriting Association. Previously, he served as General Counsel for the Tallahassee Claims Association. Steve has been given the rating of "AV Preeminent," the highest rating possible by his peers through Martindale-Hubbell. His clients include a broad range of private and governmental entities.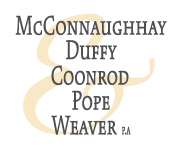 R. Stephen Coonrod
Partner
McConnaughhay, Coonrod, Pope, Weaver & Stern, P.A
1709 Hermitage Boulevard, Suite 200 Tallahassee, FL 32308