R Mack Babcock - The Babcock Law Firm LLC

Founder / Lead Attorney

The Babcock Law Firm, LLC

| Personal Injury |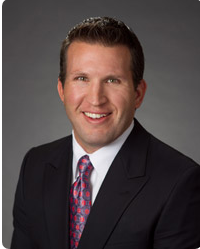 Colorado workers' compensation attorney R. Mack Babcock spends his life continuously striving for excellence. In his most recent venture as founder of the Babcock Law Firm, LLC, Mack uses his extensive legal experience, insight and professional relationships to help Colorado's workers obtain all of the compensation benefits afforded to them under the law. Childhood, Early Adulthood and Education. Born and raised in Chicago, Mack got an early education in responsibility and duty when he enlisted in the United States Marine Corps out of high school, completing 8 years of honorable active and reserve duty. Promoted through the ranks very rapidly, Babcock received a meritorious promotion to non-commissioned officer at the ripe young age of 21 and was awarded many medals during his service including a Navy Achievement Medal for superior performance of his duties.
R Mack Babcock - The Babcock Law Firm LLC
Founder / Lead Attorney
The Babcock Law Firm, LLC
600 17th St Suite 2800 S Denver, CO