Nicole Porter Lasiter ESQ

Attorney at Law

Lasiter & Jackson

| Divorce | Family |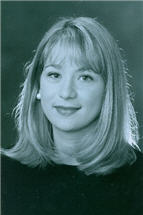 Ms. Lasiter's practice is primarily concentrated in the areas of Family Law and Civil Litigation, including Divorce, Legal Separation, Paternity, Child Custody, Child Support, Alimony (Spousal Maintenance), Adoptions, Terminations of Rights, Modifications of Custody and Support, Name Changes, Orders of Protection, Wills & Trusts and Contract Litigation. EDUCATION/PROFESSIONAL B.A., Arizona State University, 1992 J.D., University of Mississippi, 1995 Adjunct Professor of Law, Phoenix School of Law, Fall 2012 Author, Manual for Lay Legal Advocates Assisting in Cases of Violence Against Women in Arizona, Ch. 7, 2003.
Nicole Porter Lasiter ESQ
Attorney at Law
Lasiter & Jackson
1 East Camelback Road Suite 660 Phoenix, AZ 85012