Maurice N. Ellis

Sole Practitioner

Law Office of Maurice N. Ellis

| Divorce | Family |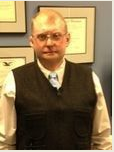 Attorney Maurice Ellis practices exclusively in family law, and is known for his effective advocacy in contested divorce and high-conflict custody disputes. He represents men and women in Anchorage, Wasilla, Palmer and south central Alaska, and in every outlying corner of the state. Many of Mr. Ellis's clients are military personnel or their civilian spouses, and he regularly represents out-of-state clients throughout the lower 48 states who have family law matters taking place in Alaska.
Maurice N. Ellis
Sole Practitioner
Law Office of Maurice N. Ellis
731 I Street Suite 203 Anchorage , AK 99501