Marc Gunn

attorney

Gunn & Gunn Law Firm

| Bankruptcy and Insolvency | Civil Litigation | Estate and Probate | Real Estate |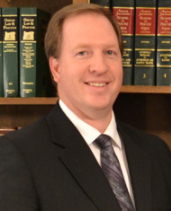 Marc has been practicing law in Oregon for over 17 years and is a shareholder in the firm. He graduated from Sprague High School and thereafter attended Brigham Young University, receiving a Bachelor of Arts degree in Philosophy. He graduated from Willamette University College of Law with a Juris Doctorate. Marc is a member of the Oregon State Bar and is admitted to practice before the Supreme Court of the State of Oregon, the Oregon Federal District Court, and the Ninth Circuit Court of Appeals. Areas of Practice presently include Business and Personal Bankruptcy, Criminal Defense, DUII (DUI), Probate and Estates, Business Formation, and Civil Litigation.
Marc Gunn
attorney
Gunn & Gunn Law Firm
3635 Liberty Rd. S, Salem, Oregon 97302
| Bankruptcy and Insolvency | Civil Litigation | Estate and Probate | Real Estate |