John Demas

Founding Partner
Demas Law Group, P.C.
| Personal Injury | Wrongful Death |
Recognized as one of the top plaintiff's attorneys in California and founder of the Demas Law Group, John Demas has been exclusively representing injured victims for nearly thirty years. John is passionate about helping people, and has earned a stellar reputation for his dedication and successful results for his clients. He has extensive trial experience with several multi-million dollar verdicts and settlements. As a result of his long history of success, John has been selected by his peers as a Northern California Super Lawyer, an honor limited to less than approximately 1% of plaintiff personal injury attorneys, every year for nearly 15 consecutive years. He has been named a Top 100 Attorney for Northern California for several years running. The Top 100 list is an even more exclusive group of attorneys chosen by other attorneys, as the very best among the best lawyers in the state.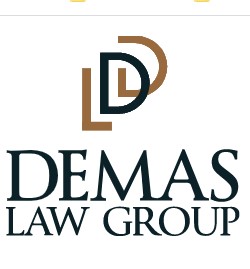 John Demas
Founding Partner
Demas Law Group, P.C.
701 Howe Avenue, Suite A-1 Sacramento, CA 95825
| Personal Injury | Wrongful Death |