John B. Kenison, Jr.
| Medical Malpractice | Personal Injury |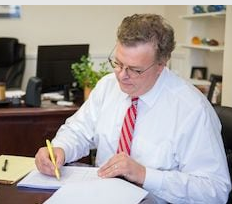 Kenison law office is a full-service personal injury law firm with a statewide practice, located in downtown Manchester, New Hampshire. We are advocates for the injured and pay personal attention to your case from beginning to end. We listen carefully to your concerns, advise you regarding your potential case, explain the personal injury process, investigate your claim, and bring a legal action if appropriate. We return your calls and keep you informed while focusing on results. We recognize that your claim is unique to you with regard to the impact that it has had on your life and develop that evidence to present your case for settlement and/or trial.
John B. Kenison, Jr.
913 Elm St #603 Manchester, New Hampshire 03101
| Medical Malpractice | Personal Injury |