Jamie L. Mues Jankovitz

Attorney

Bradley Law

| Administrative | Business | Estate and Probate | Real Estate |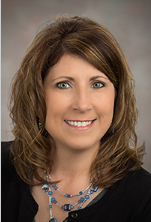 Jamie Mues Jankovitz has been with the firm since 2004 and practices Estate Planning and Estate and Trust Administration, Real Estate Law, Elder Law, Business and Corporation start up and management, as well as obtained 501(c)(3) status for non-profit entities. Ms. Mues Jankovitz is licensed to practice before the Nebraska Courts. Ms. Mues Jankovitz received her undergraduate degree with distinction from the University of Nebraska at Kearney and graduated from the University of Nebraska at Lincoln in 1993. Ms. Mues Jankovitz has over 20 year experience in banking and financial management administration and compliance, has served as corporate and personal trustee as well as retirement plan administration. She has been a licensed abstractor and managed a title insurance company. She has also worked in the non-profit arena. She is skilled at assessing the needs of the client during all phases of life: estate planning, estate management and final estate administration.
Jamie L. Mues Jankovitz
Attorney
Bradley Law
202 W 3rd St Grand Island, NE 68801
| Administrative | Business | Estate and Probate | Real Estate |