Imran Anwar

Attorney at Law

Rogers, Mastrangelo, Carvalho & Mitchell

| Insurance | Medical Malpractice | Personal Injury |
Imran joined RMCM in 2004 and became a partner in 2015. His primary area of practice is insurance defense, defending clients in complex, high-profile, as well as personal injury civil litigation cases. These include cases of all types, including those that are assigned to the court annexed mandatory arbitration program, all the way up to more complex claims, with higher potential exposure, which proceed to trial. He has successfully tried nearly a dozen cases to a jury in the District Court. He is a member of the State Bar of Nevada, and he is licensed to practice by the Nevada Supreme Court (2002), the U.S. District Court, District of Nevada (2003), and the United States Court of Appeals for the Ninth Circuit (2003). Imran has been listed by Super Lawyers as a Rising Star (2015) and a Top Rated Personal Injury Attorney in Las Vegas, NV (2016). Imran also works as an adjunct professor for the University of Phoenix, where he has taught since 2014. At the University, teaches courses in Contemporary Business Law, Ethical and Legal Topics in Business, Nevada and U.S. Constitution, American National Government, State and Political Processes, and Ethics and Social Responsibility. Additionally, he has previously served as a mock trial judge for the High School Mock Trial Competition, as well as the Student Trial Advocacy Competition. In his free time, Imran and his wife Stephanie spend much of their time in and around the soccer fields here in Las Vegas. Due to his kids' passion for playing soccer (ages 10 and 7), Imran and Stephanie helped found Inspirada FC in 2016, a local youth soccer club. He currently sits on the board of this organization. More recently, Imran and Stephanie helped bring the nationally renowned youth soccer organization Albion SC, headquartered in San Diego, to the Las Vegas area, giving kids in the Las Vegas Valley the greatest of opportunities to succeed in the sport of soccer. In addition to spending time with his family, Imran also enjoys playing squash, travel, and golf.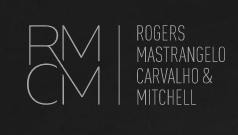 Imran Anwar
Attorney at Law
Rogers, Mastrangelo, Carvalho & Mitchell
700 S. Third Street Las Vegas, NV 89101
| Insurance | Medical Malpractice | Personal Injury |