HEATHER Z. COOPER

attorney

Facey Goss & McPhee PC

| Bankruptcy and Insolvency | Banking | Civil Litigation | Corporate and Commercial |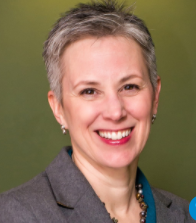 Heather provides practical and proactive advice to leaders and management teams regarding a wide range of labor and employment issues, including workplace planning, hiring, performance management, legal and recordkeeping compliance, leave management, employee engagement, policy development and implementation, union avoidance or collaboration, collective bargaining negotiations, discipline and discharge. In an employment context, the best defense against legal claims begins well before any claims are made – with positive and continuous employee engagement, good education for supervisors and managers, fair and consistent practices, and solid documentation. As one of the Firm's commercial litigators, Heather proficiently identifies the key aspects of a complex legal dispute, developing strategies to accomplish a client's objectives, and implementing those strategies in a streamlined, cost-effective manner. Heather's relevant experience in commercial litigation includes: employment matters, contract negotiation and litigation, collective bargaining arbitration, fiduciary obligations, technology related issues, collections, lender liability, foreclosure, bankruptcy, bankruptcy-related litigation, debt restructuring, construction, insurance coverage and professional malpractice defense. Her experience includes a broad practice in federal and state courts at the trial and appellate levels.
HEATHER Z. COOPER
attorney
Facey Goss & McPhee PC
71 Allen Street, Suite 401 Rutland, VT 05701
| Bankruptcy and Insolvency | Banking | Civil Litigation | Corporate and Commercial |