DAVID CRUM

Managing Partner

New Mexico Legal Group

| Divorce | Family |
Prior to his arrival in Albuquerque, David G. Crum served as a law clerk in the United States Attorney's office in Washington D.C. and as a mediator for the Equal Employment Opportunity Commission (E.E.O.C.). Mr. Crum represents a wide range of family law clients around the state of New Mexico, in cases including divorce, child custody and support, property division, alimony, and division of retirement funds. Mr. Crum also engages in a broad criminal defense practice, ranging from first offense DWI to serious felony offenses. Mr. Crum was the chairman of the New Mexico Bar Criminal Section in 2003 and 2004. He also serves on the finance committee of the New Mexico Criminal Defense Lawyer's Association. He was most recently a featured speaker at the NMCDLA continuing legal education seminar "364: Defense of Drunk Driving Cases in Courts of Limited Jurisdiction." (November, 2004); and at the NMCDLA continuing legal education seminar: "Nothing to Lose: Sharpening Your DWI Trial Skills (December, 2006). He has also been a guest speaker at the UNM School of Law.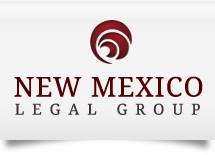 DAVID CRUM
Managing Partner
New Mexico Legal Group
2701 Arizona Street NE Albuquerque, NM 87110