Daniel A. Benjamin, Esq.
| Business | Citizenship and Immigration | Civil Litigation | Estate and Probate | Personal Injury | Workers Compensation |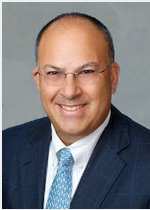 Dan was born in New York City and brought up in Stamford, Connecticut. His dad was a medical doctor in town. After graduating from Rippowam High School in 1971, Dan attended the University of North Carolina at Chapel Hill where he was elected to Phi Beta Kappa, and graduated with honors in 1975. Dan continued his education at the University of South Carolina School of Law, where he graduated in 1978. Dan was a member of the Order of Wig and Robe, and won an American Jurisprudence Award in Trusts and Estates. Following law school, Dan returned home to Stamford, and became a member of the Bar of the State of Connecticut, State of New York, and United States District Courts. After working with several Connecticut firms, Dan opened his own practice in Stamford, CT concentrating in the area of civil litigation including personal injury, workers' compensation, contracts, and trust and estate litigation. In 1993, Dan and Ron Gold opened the law firm of Benjamin & Gold, P.C. at 350 Bedford Street - Suite 403, Stamford, Connecticut 06901. Dan is an active member of the Connecticut Bar Association, Connecticut Trial Lawyers Association, and the Regional Bar Association. He also serves as a Special Master in the Alternative Dispute Resolution Process in civil matters for the Connecticut Superior Court. He volunteers his services to assist individuals and businesses mediate their disputes.
Daniel A. Benjamin, Esq.
350 Bedford Street - Suite 403 Stamford, Connecticut 06901
| Business | Citizenship and Immigration | Civil Litigation | Estate and Probate | Personal Injury | Workers Compensation |