Chad V Bonanni

attorney

Bergeron, Paradis & Fitzpatrick

| Civil Litigation | Corporate and Commercial |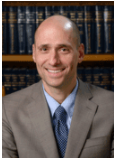 Chad graduated from the University of Vermont in 1997 and graduated from Indiana University School of Law in 2002. After law school, Chad worked for another Essex Junction law firm with a primary focus in insurance defense and civil litigation where he gained valuable trial experience. Chad's current practice includes transactional real estate, municipal law, land development, and civil litigation with a focus on property law issues. Chad resides with his wife and two daughters in Colchester, Vermont.
Chad V Bonanni
attorney
Bergeron, Paradis & Fitzpatrick
34 Pearl Street, P.O. Box 174 Essex Junction, VT 05453-0174
| Civil Litigation | Corporate and Commercial |