Brady D Williams - Van Wey Law

Partner

Van Wey Law, P.L.L.C.,
Brady has spent his legal career representing injured individuals in high-stakes litigation throughout the country. The cornerstone of his practice is a client-first approach that ensures every decision he makes is tailored to provide aggressive and dedicated representation. His consistent winning results prove the value of his uniquely attentive approach. Brady believes that the only way to successfully represent his clients is to get personally involved. "I get to know my clients, their families, their kids. In my practice, it is critical to truly understand the full extent of the impact of any injury. When I am negotiating settlements or talking to juries at the courthouse, first and foremost, I am thinking about my clients and their families." Brady began his practice with a prominent boutique medical malpractice and products liability litigation firm in Texas. During these early years, he developed the skills and refined the strategies necessary to effectively represent clients injured by the wrongdoing of others in cases involving medical malpractice, defective products, toxic torts, and serious accidents. Brady quickly distinguished himself as a dedicated and passionate advocate, with a unique ability to both build strong relationships with his clients and obtain significant results. Before joining Van Wey Law, Brady practiced in California with one of the nation's most successful mass tort plaintiff's law firms. His practice remains dedicated to helping clients in cases involving medical malpractice and other catastrophic injuries while also representing individuals throughout the country in multi-million dollar pharmaceutical and medical device litigations.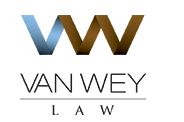 Brady D Williams - Van Wey Law
Partner
Van Wey Law, P.L.L.C.,
12720 Hillcrest Rd., Ste 725 Dallas, TX 75230