Benigno (Beni) Barrero

Attorney

John Paul Barber, PLLC

| Citizenship and Immigration | Criminal | Family | Personal Injury | Wrongful Dismissal |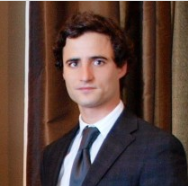 https://www.jpaulbarberlaw.com/attorneys-and-staff/Mr. Barrero earned his Juris Doctorate degree from Tulane University Law School in New Orleans. He passed the Mississippi Bar and is licensed to practice law in courts throughout Mississippi. He earned his Bachelor of Arts degree from Cornell University in Ithaca, New York. Mr. Barrero is passionate about helping the immigrant population he serves. Mr. Barrero is the son of Spanish immigrants and is fully bilingual in Spanish and English. He excels at communicating with his Spanish speaking clients in their own language.
Benigno (Beni) Barrero
Attorney
John Paul Barber, PLLC
2598 Pass Rd Suite A Biloxi, MS 39531
| Citizenship and Immigration | Criminal | Family | Personal Injury | Wrongful Dismissal |