Attorney Philip Hayes

Attorney at Law

Hayes Law Office

| Cannabis Law | Criminal | DUI DWI | Personal Injury | Traffic Offense |
At Hayes Law Office, we are trained in litigation, offering aggressive and cost-effective legal representation. Led by trial attorney Philip Hayes, we are committed to securing the best possible result for every client. Whether your facing drug charges, a traffic violation, or need an expungement, we understand all aspects of criminal defense. We make it our sole purpose to see that your interests are protected and we pursue every legal option available. Hayes Law will work hard to negotiate a fair resolution to your case without the need for a long and costly court battle. We will not hesitate to go to trial in order to protect your interests. We will not back down from a fight when your rights are on the line. You can count on us to be there with you at every step of the way and see your case through to its conclusion. Hayes Law Office - Commitment To Justice!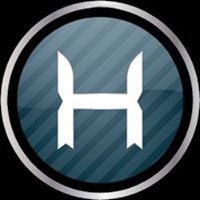 Attorney Philip Hayes
Attorney at Law
Hayes Law Office
101 West Ohio Street Suite 2024 Indianapolis, IN 46204
| Cannabis Law | Criminal | DUI DWI | Personal Injury | Traffic Offense |