Ashley Butler - Bandoske Butler Reuter Pllc

Partner

Bandoske Butler Reuter Pllc

| Divorce | Family |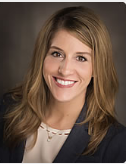 I understand that divorce both ends a legal and personal relationship and begins a complex and distinct relationship. The client's immediate future requires practical legal guidance and knowledgeable negotiations concerning substantive rights, obligations and entitlements. Resolving these very personal needs and issues, whether by agreement or litigation, requires the experienced, balancing and careful consideration of spousal and child support obligations and property division, including business interests, pension and profit-sharing entitlements, trusts and investments. Ashley Butler helps family resolve matters involving a family member that can leave a family splintered and divided. My office is located at 500 Lexington Ave San Antonio,TX 78215. I offer free consultations Monday-Friday. Call (210)299-4777 to schedule your free consultation.
Ashley Butler - Bandoske Butler Reuter Pllc
Partner
Bandoske Butler Reuter Pllc
500 Lexington San Antonio, Texas 78215