Andrew M. Skier

Founder / Lead Trial Attorney

Skier & Associates, Attorneys at Law

| Criminal | Family |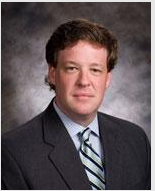 Andrew M. Skier, founder and lead trial attorney of Skier & Associates, has practiced law since 1994. He served from 1994 until 1998 as a Deputy District Attorney for Montgomery County. As a prosecutor, he handled over 40 criminal jury trials, ranging from DUI to capital murder cases, along with sex crimes, assault, robbery, and other felony offenses. Prior to his time as a state prosecutor, he served as Law Clerk to the District Court of Montgomery County. Mr. Skier received both his undergraduate degree and law degree from the University of Alabama.
Andrew M. Skier
Founder / Lead Trial Attorney
Skier & Associates, Attorneys at Law
8191 Seaton Pl Montgomery, Alabama 36116